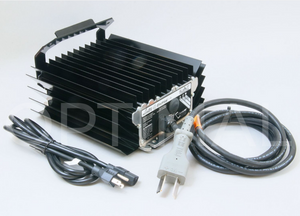 Product may differ slightly from picture.
Lester Electrical Summit I Battery Charger, HF, 36V/21A, 2-Pin Crow's Foot, 2823001WP
Not in Stock, but Available for Order.
---
Free ground shipping and free LTL truck freight is available for most online orders of $100 or more in the continental U.S.
In-stock small-package items ship same day, 4:30 pm EST cut-off. In-stock items that ship LTL can also ship same day, 2:30 pm EST cut-off. Please call us immediately to schedule these shipments. We can expedite some shipments for next-day and possibly SAME-DAY delivery, for domestic orders.
Out of stock items typically ship within 4-6 weeks.
Please contact us for quantity-based discounts.
---
PRODUCT DETAILS
*No longer available*
Contact us for a replacement version!
Lester Electrical Summit I Battery Charger,
High Frequency
36V/21A
2-Pin Crow's Foot
Part #: 2823001WP
---
We Also Recommend