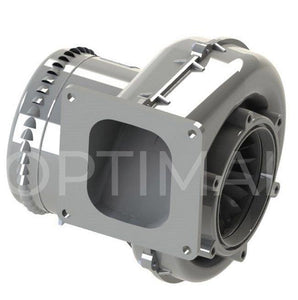 Product may differ slightly from picture.
150245-00 Ametek Nautilair Brushless Blower 8.9" 240VAC
---
Free ground shipping and free LTL truck freight is available for most online orders of $100 or more in the continental U.S.
In-stock small-package items ship same day, 4:30 pm EST cut-off. In-stock items that ship LTL can also ship same day, 2:30 pm EST cut-off. Please call us immediately to schedule these shipments. We can expedite some shipments for next-day and possibly SAME-DAY delivery, for domestic orders.
Out of stock items typically ship within 4-6 weeks. Some items currently have delayed lead-times due to global supply shortages.
Please contact us for quantity-based discounts.
---
PRODUCT DETAILS
| Product Type | Specification |
| --- | --- |
| Frame Size | 8.9 |
| Volt | 240 |
| AC/DC | AC |
| Fan Stages | 1 |
| Output | Tangential |
| Replacement Brush Kit | Brushless |
| Motor Type | Nautilair - BLDC |
| Speed Control | PWM |
| Flow Class | High Output |
| Power Level | High Output |
| Comments | Proprietary, Was e-52056; similar to 150242-56 except OL, pulled-up, interal powered OC and intel 2 with 5-9036-12 , ground lead in connector, None |
| Alt Parts # | N/A |
---
We Also Recommend